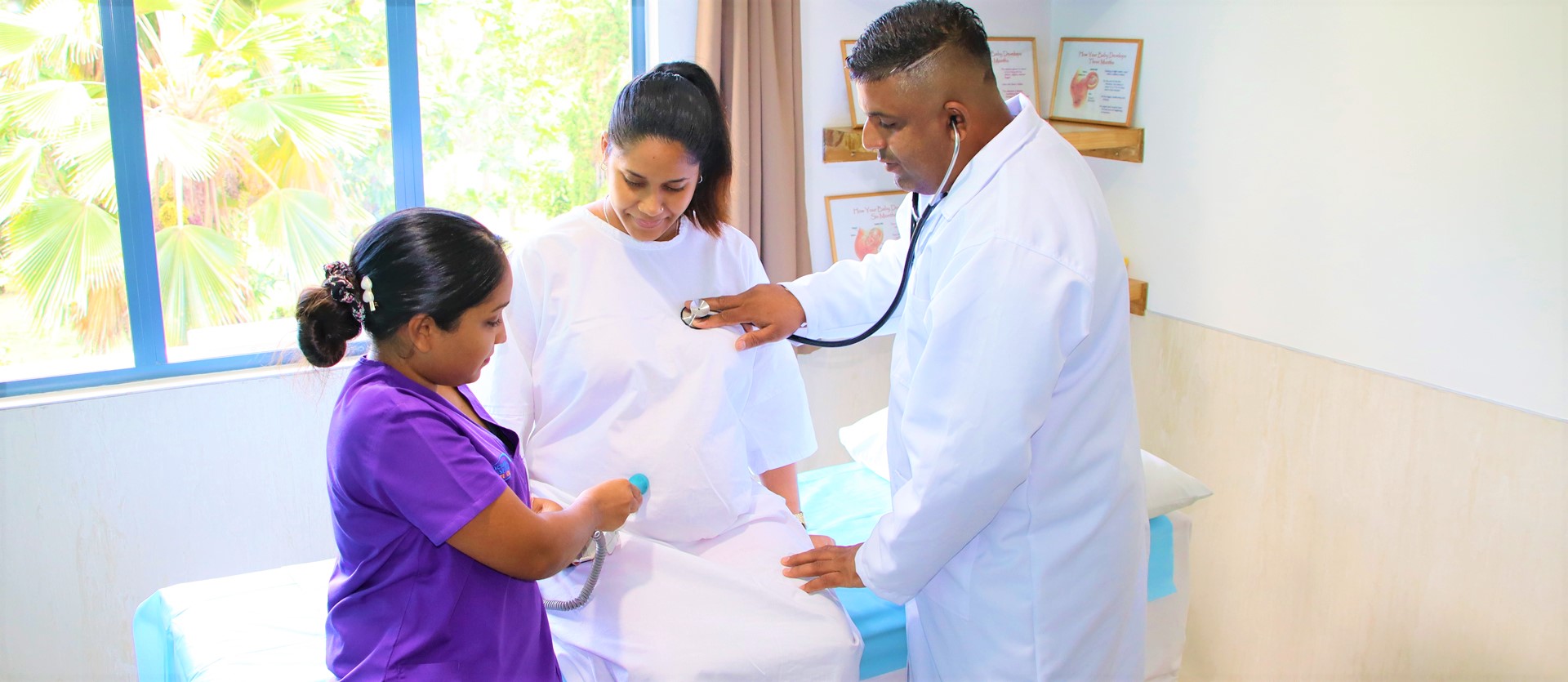 What is the difference between a gynecologist and an obstetrician-gynecologist?
What is the difference between a gynecologist and an obstetrician-gynecologist?
A gynecologist, for example, is a specialist who specializes in the routine care of the female reproductive system, including the treatment of diseases and problems unique to women.
An obstetrician/gynecologist (OB/GYN) is a doctor that specializes in both obstetrics and gynecology.
Best Gynecologist 
Oceania Hospitals has one of the most respected Obstetrics and Gynecology Doctors committed to providing and delivering the highest level of personalized care with excellence, integrity, and compassion. Our Gynecologist and Obstetrics are highly qualified and competent professionals that have vast experience diagnosing and treating a wide range of conditions, from common to complex.
The Obstetrics and Gynecology department at Oceania Hospitals consists of a highly qualified team of the best gynecologists for your delivery and any gyne-related issues.
Your experience in our Department of Obstetrics and Gynecology is guided by a team of experts offering a full spectrum of women's healthcare services and diagnosis of specific gynecologic treatments. We will ensure that our dedicated Physicians, Nurses, medical staff, and Certified Nurse Midwives assist you through all phases of the process. Our commitment to patients is to provide the safest and best possible care you deserve.
Among the comforts you will find at Oceania Hospitals is that we are conveniently located near you.
Labor rooms: spacious individual rooms with privacy and comfort during your labor.
Rooming in: Partner/Husband, Mother and Baby can bond during your entire stay.
Nursing Staff: will be available to care for you and your baby right in your room if that's what you choose.
Obstetric and Gynecology Services Offered
Obstetrics and Gynecology Services Offered
Pregnancy Booking & dating
Ante Natal Clinics & Check
Blood Test Rubella, varicella, Chlamydia screen, HIV, Syphilis, Hepatitis and Toxoplasmosis
Genetic Testing ( NIPT/ cfDNA)
Scans- Biometrics & Gender/Fetal Anomaly Growth Scan
Midwifes & Orientation
Antenatal Physiotherapy classes.
Normal Deliveries
Cesarean Section
HDU support
Labor ward services 24/7