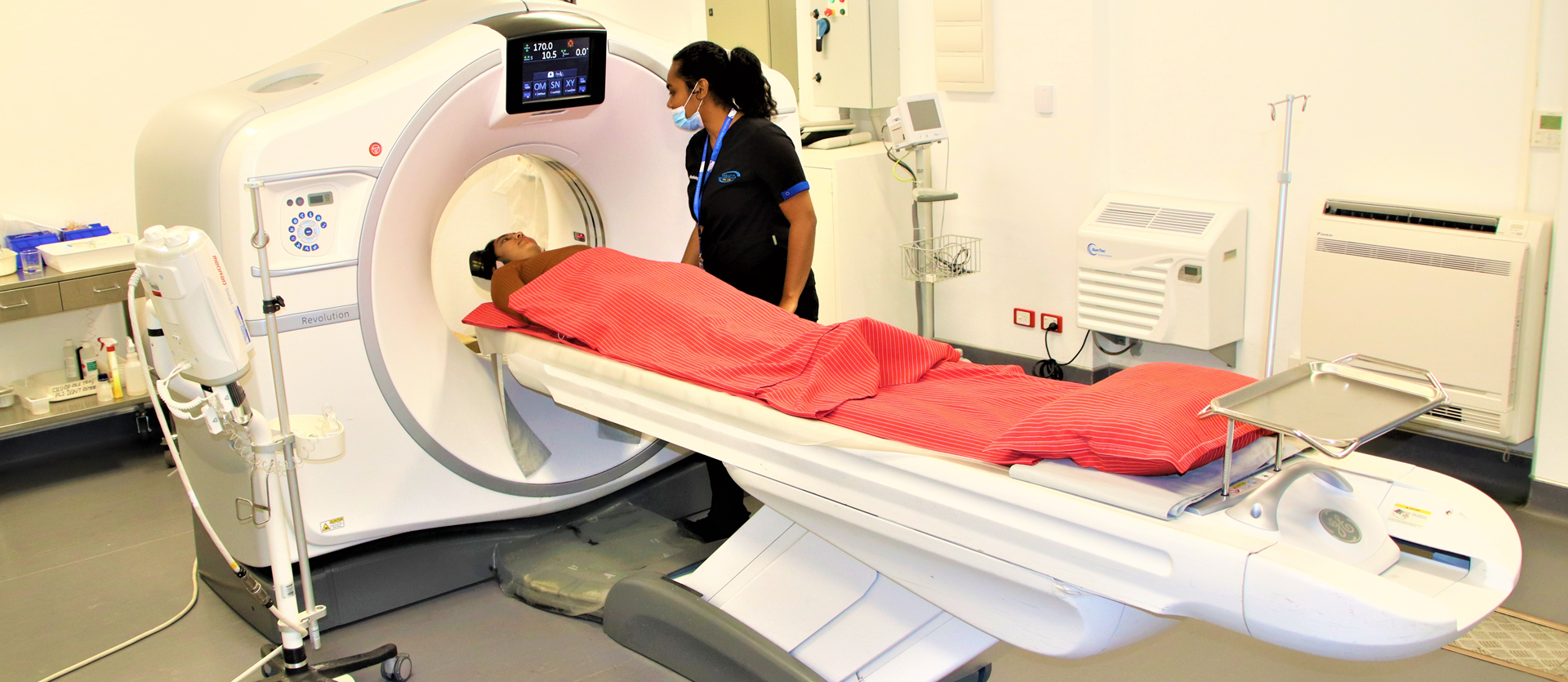 Oceania Hospitals imaging department is one of the most advanced facilities in the country and on par with other healthcare organization. Radiology is the ' visual inspection of internal organs without an incision' , is integral to making an accurate diagnosis, charting a treatment course and assist in planning every aspect of a surgery.
Accreditation
Under The Society of Radiation Health Board
Under The Fiji Society of Medical Imaging Technologist
Recently , accredited by New Zealand Medical Radiation Technologist Board
Services Offered
3D/4D ultrasound – better view of the abdomen chest, thyroid, breast, scrotum and musculoskeletal system. They also enable liver elastography. We use the most recent ultrasound machines to perform routine as well as special ultrasound imaging as well as ultrasound biopsies.
1.5T MRI – the state Of the art 1.5T MRI enables imaging of the whole body , including routine studies of the breast , small joints , brain and spine. Specialized studies such as spectroscopy , diffusion imaging , MRCP , MR angiograms & MR mammography are also carried out.
3D digital Mammography – provides radiologists with multiple, thin-section images, allowing the radiologist to evaluate your breast tissue layer by layer enabling to even diagnosis small lesions in dense breasts.
256 slice HD CT scan – which provides quantum leap in imaging and is now used to diagnose heart diseases. All angiograms and whole body CT with low does radiation , providing much more visual detail about body functions & structures. This CT performs all examinations such as brain, spines, extremities , abdomen and angiograms.
Digital Fluoroscopy- this is a new premium 2 in 1 remote controlled fluoroscopy and radiography that provides both the patient and medical imaging technologists high quality imaging results; experience the value of true integration , and enables a seamless flow in all aspects. Performs all interventional examinations such as HSG, IVP, urethrogram, Sinogram, Fistulogram, barium studies, PICC line insertion, percutaneous trans hepatic cholangiogram , t-tube cholangiogram , joint injection and MCU.
Digital CATHLAB – The system produces images of extremely high resolution, which is especially important during procedures such as coronary angiography, PTCA, coronary stenting, peripheral and visceral angiography, and much more. The extraordinary angiographic image and quality aids surgeons during angioplasty as it allows for continuous and precise assessment of the patient during the procedure.
Treatments and procedures
Common procedures performed in our digital Cath Lab include:
Coronary angiography or coronary catheterization
Coronary angioplasty or percutaneous coronary intervention (PCI
Temporary pacemaker implantations
Peripheral , cerebral and renal angioplasty