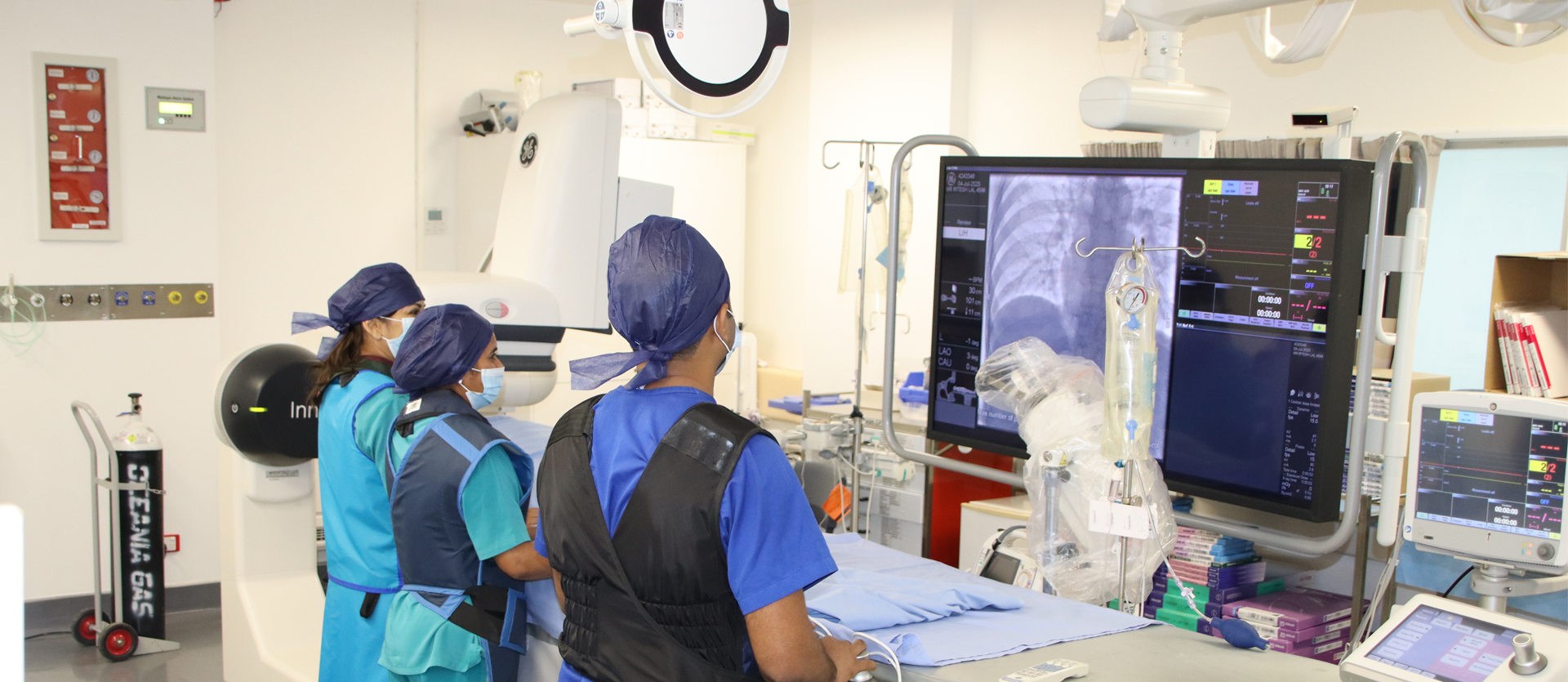 Through the newest breakthroughs and advanced treatments in cardiology, the Department of Cardiology at Oceania Hospitals aims to improve the quality of life. Our Cardiologists will provide medical and specialist services for various forms of cardiovascular disorders.
Cardiology is a branch of medicine that specializes in diseases of the heart and other parts of the circulatory system. Cardiology is a broad subject that includes the diagnosis and treatment of heart failure, valvular heart disease, coronary artery disease, and congenital heart anomalies, among other conditions. Not every case of heart disease has obvious symptoms.
Internal medicine has a branch called Cardiology. Cardiology is the study and treatment of heart and blood vascular problems. A cardiologist may be referred to a patient with heart illness or cardiovascular disease.
What is the role of a Cardiologist?
A cardiologist is a physician who specializes in the diagnosis and treatment of illnesses in the cardiovascular system, which includes the heart and blood vessels.
Successful treatment starts with an accurate diagnosis and our Heart Specialists will take the time to listen to and understand your symptoms and concerns. You might undergo several tests so that your Cardiologist can identify exactly what's causing your signs and symptoms, then accurately diagnose and manage your disease.
You put your heart into everything you do. So do we! That's why, when you have a heart or vascular challenge, you can count on the Cardiology experts at Oceania Hospitals. Our highly qualified medical team, with our Specialist handling patients is supported by our dedicated and experienced nurses and technicians, have specialized training in cardiac care. To ensure your safety is our top priority we get into the heart of the matter and we deliver quality care because we have the same goal as you: to make your heart strong again.
Oceania Hospitals Cardiology Department allows us to diagnose many heart problems using non-surgical techniques. Our Interventional Cardiologists are specially trained to use tiny catheters that are inserted into the arm or leg, and then threaded through arteries or veins to the heart or other regions in the body.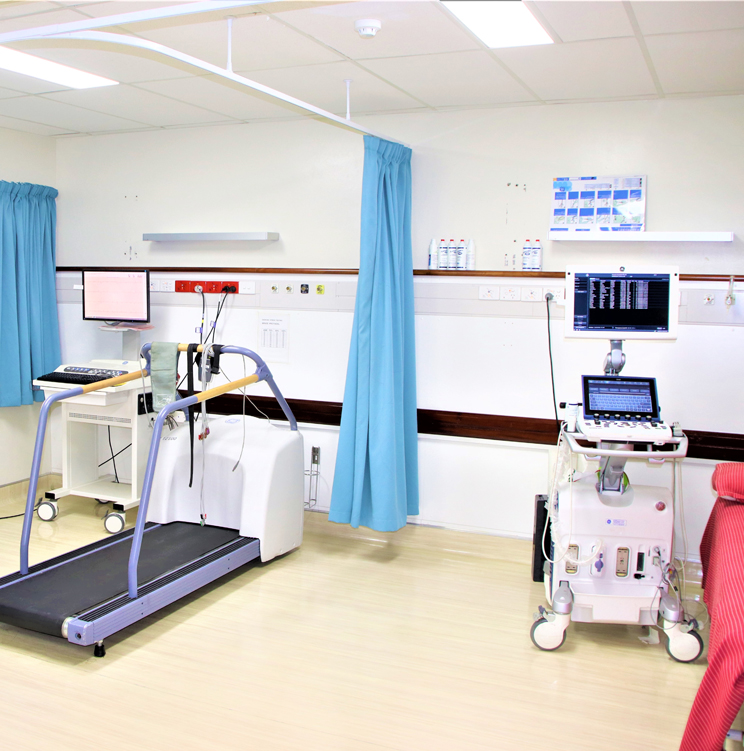 When should you make an appointment with a cardiologist?
Because heart disease is one of the most common health problems that affect most people at any time, knowing when to see a cardiologist is crucial. Here are some of the reasons you might want to consult a cardiologist.
Your doctor may advise you to consult a cardiologist. Don't put it off any longer; take their recommendation seriously.
Heart disease in the family: If someone in your family has had a heart attack or has had heart disease, you should be aware of the risk factors and consult a cardiologist.
Heart discomfort, chest pain, or pressure in the chest: A heaviness or aching in the chest is referred to as chest tightness. Chest pain could be a sign of coronary artery disease, heart failure, or pericarditis (swelling of a membrane that surrounds the heart).
Getting into a new workout routine, especially after the age of 40: People who engage in moderate to vigorous physical activity are at a slightly higher risk of heart attack or cardiac problems.
Symptoms and Issues with the Heart:
| | |
| --- | --- |
| • Indigestion | • Pain in the left arm |
| • Nausea | • Tiredness |
| • Acid Reflux | • Snoring |
| • Pain in the stomach | • Perspiration |
| • Discomfort in the chest | • Swollen legs, feet, and ankles |
| • Feeling dizzy | • Consistent cough |
| • Aches in the jaw or throat | • Unusual heartbeat |
Treatments and Tests for the Cardiology Issues.
Angiogram
Catheterization of the Heart
Electrocardiogram
Resting Exercise, Myocardial Perfusion Scan Echocardiogram
Holter Monitor (a device that allows you to listen to)
Our Cardiology Department Expertise in:
| | | | |
| --- | --- | --- | --- |
| • Adult Cardiology | • Coronary Artery Disease | • Cardiac Rehabilitation | • Angioplasty |
| • Echocardiography | • Treatment of Acute Coronary Syndromes including Heart Attack | • Cardiac catheterization | • Inpatient and outpatient management of advanced heart failure patients |
| • Vascular Medicine | • Cardiac Catheterization | • Cardiac monitoring | • Advanced cardiac imaging, including cardiac CT and MRI, vascular ultrasound |
| • Interventional Cardiology | • Cardiac Angioplasty and stent placement | • Cardiac stress testing | • Medical optimization or treatment for heart failure patients |