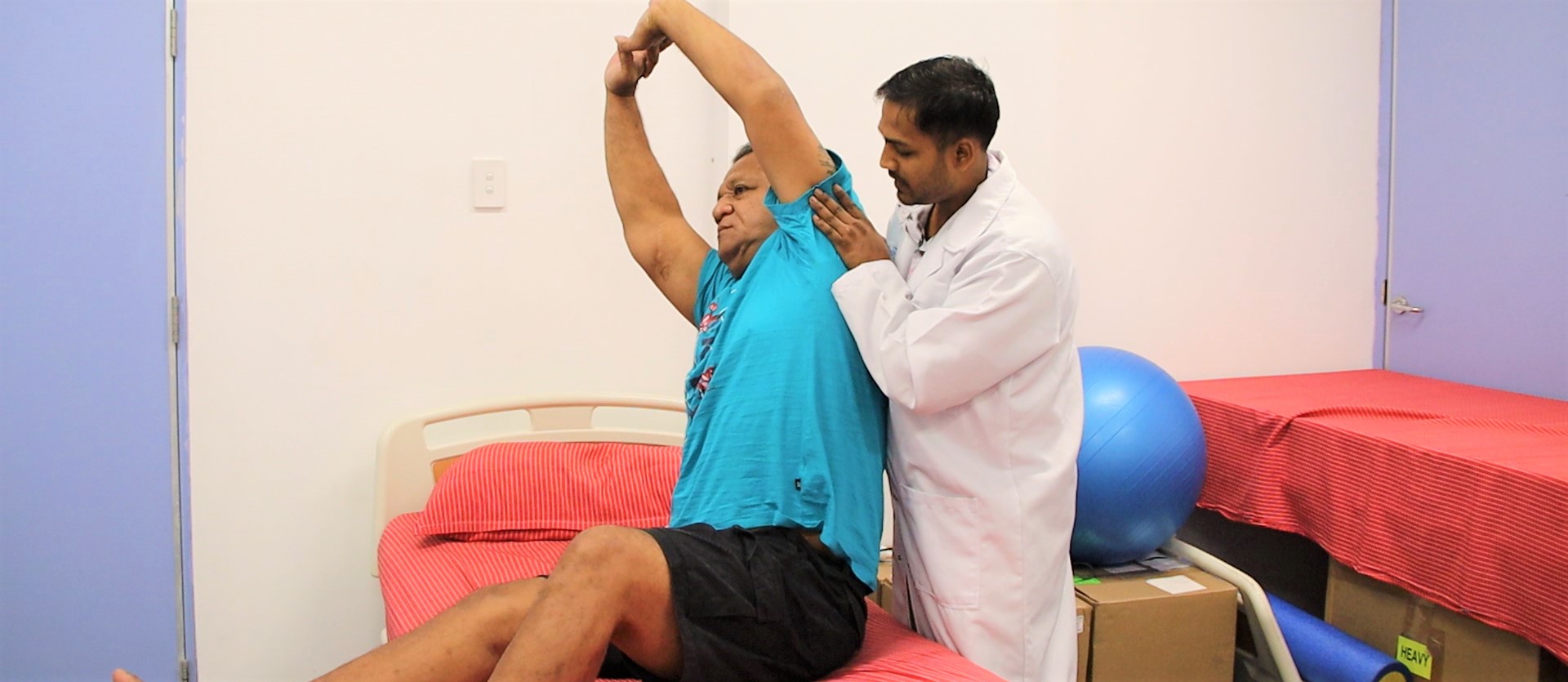 The Physiotherapy Department at Oceania Hospitals focuses on restoring the patient's functionality following an injury or illness. Returning to normal after an injury or condition can be challenging, but our Rehabilitation team will help you get back on track.
Our highly trained and competent Physiotherapy staff provides compassionate care to patients with different conditions requiring therapy or rehabilitation. Our team will help restore your independence through a customized rehabilitation program that is designed to help achieve goals safely, provide fast recovery and be able to reach your full potential.
Forms of Physiotherapy care include:
Inpatient Care: we offer rehabilitation care while recovering from a hospital stay or surgery. Plans of care and discharge plans are initiated within 24 hours of admission.
Outpatient Care: we provide therapy/Rehabilitation for patients recovering from orthopedic injuries, neurological pain and after a long hospital stay.
Common Conditions our Physiotherapy Department can manage:
Treatment and assessing patients with musculoskeletal issues such as;
spinal scoliosis
spinal TB
Arthritis
frozen shoulder
slipped disk
lateral epicondylitis
knee injuries
ankle injuries
muscle strain
whiplash injuries
TMj dysfunction
fracture
Treatment and assessing patients with post-operative joint surgeries and abdominal surgeries (colostomy, appendicitis, mastectomy, hysterectomy)
Physiotherapy for neurological
conditions,
Conditions:
Bell's palsy
hydrocephalous
sciatica,
cervical radiculopathy
herniated disk
Erb's palsy
erectile dysfunction
foot drop
cerebral palsy
carpal tunnel syndrome
stroke
Parkinson disease
Physiotherapy for cardiorespiratory
MI
pneumonia
copd
chest infection
chronic bronchitis
asthma
COAD
emphysema
plural effusion
pneumothorax
Miscellaneous:
pediatric patient
geriatric patients
sports physiotherapy
degos disease